Jobs at the Fraunhofer IME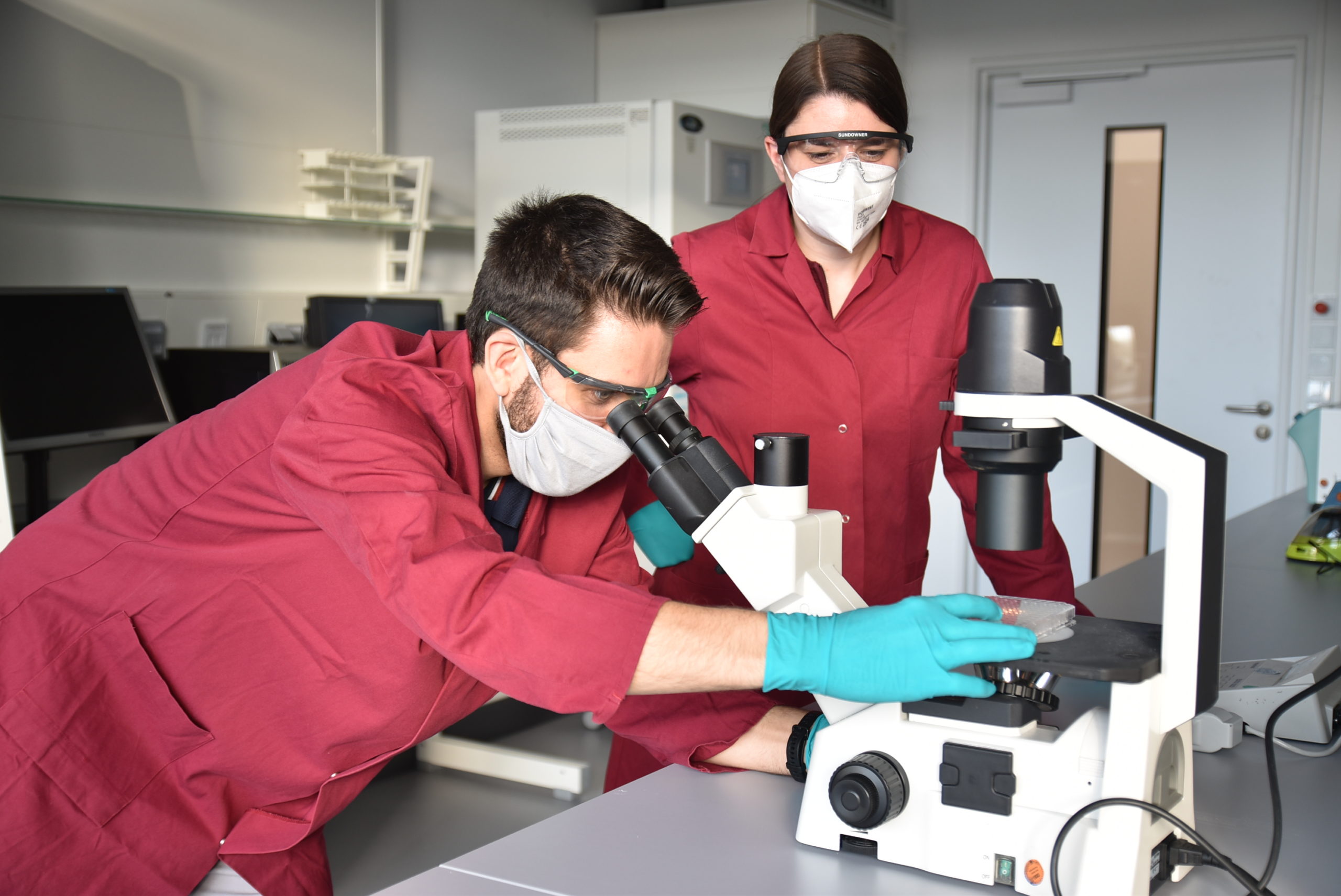 Science and business in one job is not possible? YOU CAN!
Find out at Fraunhofer.
The Fraunhofer Institute for Molecular Biology and Applied Ecology IME conducts applied life sciences from the molecule to the ecosystem. Through the area of applied ecology and bioresources, Fraunhofer IME has an explicitly ecological claim and thematic roots in agricultural production. At the Gießen site we pursue the goal of developing bioresources for application in medicine, plant protection and the food industry.
Current job advertisements:
Ausbildung zum/zur Fachinformatiker*in Systemintegration

Das Fraunhofer-Institut für Molekularbiologie und Angewandte Oekologie IME betreibt angewandte Lebenswissenschaften vom Molekül bis zum Ökosystem. Unsere EDV ist als Stabsstelle direkt der Leitung unterstellt und in dieser organisatorischen Eingliederung nicht nur für den EDV-Betrieb und die Betreuung der Anwender zuständig, sondern auch für die Entwicklung und Weiterentwicklung unserer Anwendungen, vor allem unserer Laborinformations- und Management-Systeme (LIMS).
https://recruiting.fraunhofer.de/Vacancies/57642/Description/1
Ricarda Döring
Employees covered by collective agreements
ricarda.doering@ime.fraunhofer.de
Désirée Schulz
Student assistants
desiree.schulz@ime.fraunhofer.de