Jobs at the Fraunhofer IME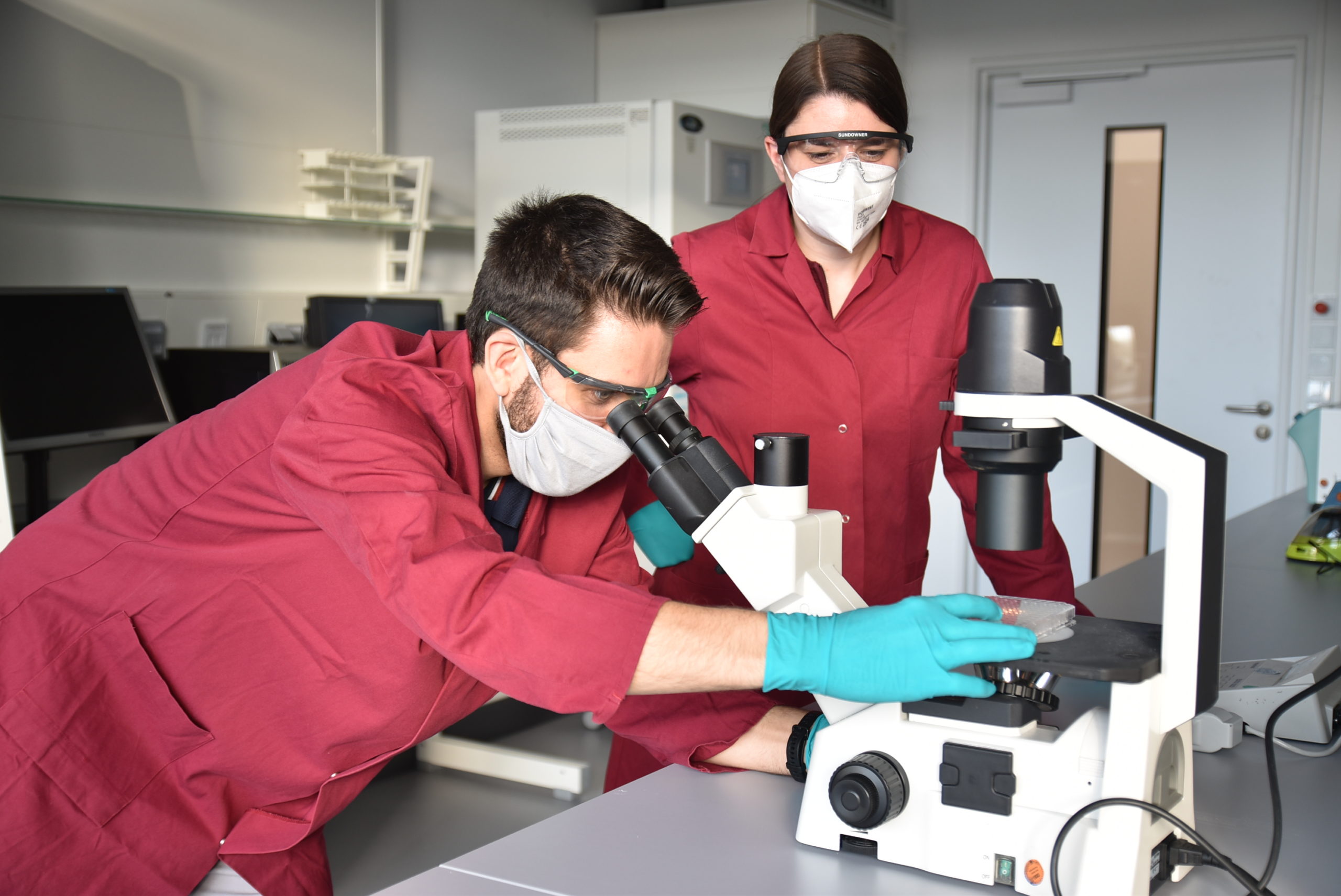 Science and business in one job is not possible? YOU CAN!
Find out at Fraunhofer.
The Fraunhofer Institute for Molecular Biology and Applied Ecology IME conducts applied life sciences from the molecule to the ecosystem. Through the area of applied ecology and bioresources, Fraunhofer IME has an explicitly ecological claim and thematic roots in agricultural production. At the Gießen site we pursue the goal of developing bioresources for application in medicine, plant protection and the food industry.
Current job advertisements:
FOS-Praktikumsplatz im Bereich Wirtschaft/Verwaltung
Organisationstalent, Kontaktfreude und Spaß an neuen Herausforderungen – das ist es, was dich auszeichnet. Du bringst ein gutes Zahlenverständnis sowie die Fähigkeit, dich mündlich und schriftlich klar mitzuteilen und ins Gespräch zu kommen, mit. Wenn du zudem mit Kreativität und Begeisterungsfähigkeit überzeugen kannst, bist du bei uns genau richtig.
Du möchstest Teil unseres Teams werden? Dann freuen wir uns auf deine Online-Bewerbung mit den beiden letzten Schulzeugnissen.
Bauingenieur*in
Sie verstärken unser Team an verantwortungsvoller Stelle, es warten anspruchsvolle Aufgaben mit Verantwortung und Gestaltungsspielraum in einem attraktiven, international geprägten und interdisziplinären Arbeitsumfeld auf Sie. Der Arbeitsschwerpunkt wird auf der Bearbeitung der Leistungsphase 9 in unserem Neubau liegen.
Ricarda Döring
Employees covered by collective agreements
ricarda.doering@ime.fraunhofer.de
Désirée Schulz
Student assistants
desiree.schulz@ime.fraunhofer.de